What to Know
Chairman of the House Judiciary Committee Jerry Nadler appeared weak and on the verge of passing out at a presser Friday in Manhattan

At one point as Mayor de Blasio is speaking, there's a commotion and people flock to help Nadler, who seemed weak and pale

When de Blasio asks Nadler if he was OK, Nadler can be heard responding with a faint "no" before putting his hand over his face
Chairman of the House Judiciary Committee Jerry Nadler appeared weak and on the verge of passing out at a presser held by New York City Mayor Bill de Blasio Friday morning in Manhattan. 
The mayor is speaking — and then there's a sudden commotion. De Blasio and others move to help an extremely pale Nadler as he sits, a ghost-like look on his face, in the chairs at P.S. 199 on the Upper West Side.
Raw Video: Nadler Appears to Nearly Pass Out at NYC Event
Nadler had given remarks at an event about speed enforcement cameras in school zones when he slumped in his chair. At one point, video shows de Blasio offer water to Nadler and tell him he looks a bit dehydrated. 
When de Blasio asks Nadler if he is OK, Nadler can be heard responding with a faint "no" before putting his hand over his face. Moments later he seemed to recover a bit and was able to speak; the Democrat was given water to drink and an orange to eat as de Blasio cleared the school gym to assist in the response. 
McGahn Is No-Show at Congressional Hearing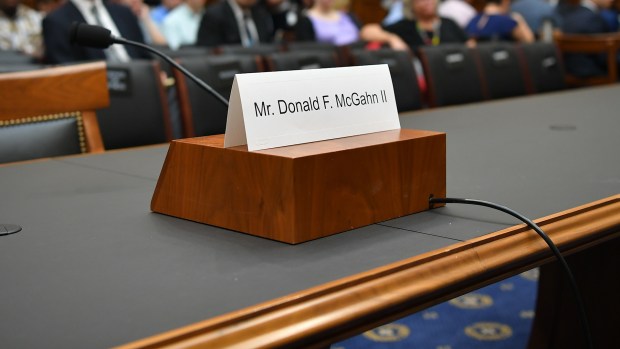 Nadler was then wheeled out on a stretcher to an ambulance that backed up into an alley behind the school. De Blasio was seen by his side.
In a statement, Nadler's spokesperson said, "He is okay. Seems to have been dehydrated and it was very warm in the room. He is now responsive and receiving a check-up."
McGahn Is No-Show at Congressional Hearing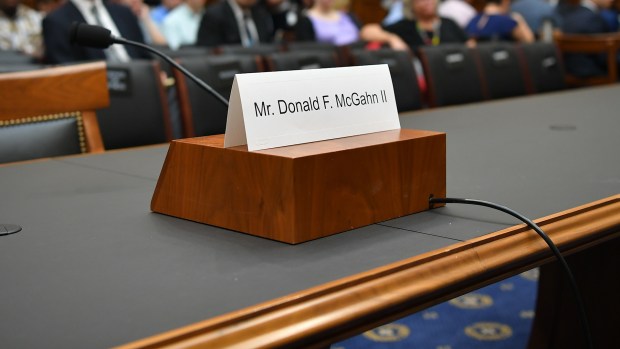 This development comes as Nadler has been locked in subpoena battles with the Trump administration and has been in negotiations for special counsel Robert Mueller to testify before the committee.
Nadler has made repeated efforts for Mueller to speak in front of Congress. On "The Rachel Maddow Show" Thursday night, Nadler said Mueller told him that he is willing to make a public opening statement, but leave his testimony behind closed doors.